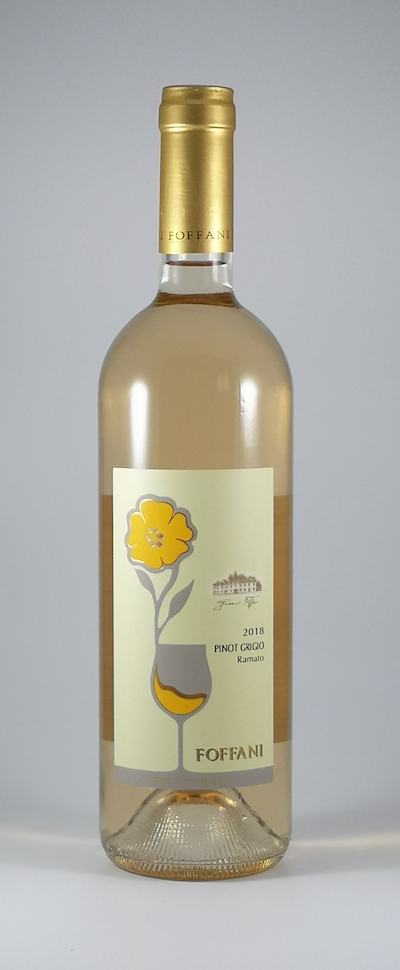 The coppery color of this wine comes from its skins left one day to macerate before pressing and fermentation. This warm "onion skin" reflection was indeed the original color of Pinot Grigio several decades ago, before the international market demanded the clearer style better known today. With color, more intense perfumes are extracted from the skins, as well as a stronger body. As reported in SHOP – PINOT GRIGIO RAMATO, it is a wine suited also to accompany white meats and cheeses rather than fish.
Our first production was in 2018, from the same vineyard of its elder "brother" Pinot Grigio Superiore. Both wines are SQNPI certified thanks to our totally controlled supply chain and processes.
The two wines couldn't be more different, Pinot Grigio Ramato better reflects the indigenous characteristics of this grape. In the glass, this unique product has a new personality to be discovered – it may sound like a "red" wine made from "white" grapes from Friuli!
Like all our whites, it has a shelf life of at least 3 to 4 years.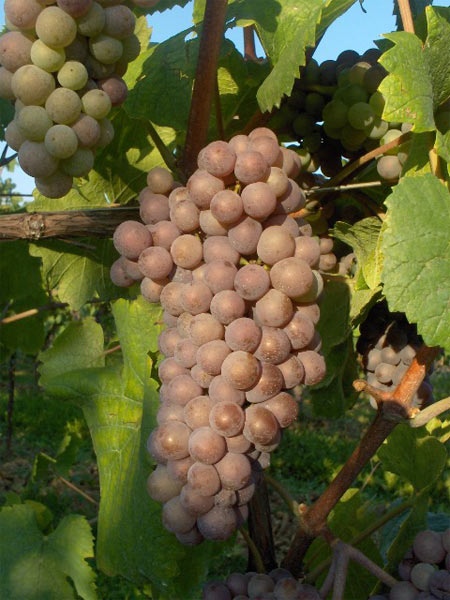 Clauiano chiama Resto Del Mondo, rispondi Mondo! Volevamo solo dirvi che ci siamo. Abbiamo cercato di spiegare alle piante il concetto di "lockdown" ma in primavera non ci prendono in considerazione… Stiamo tutti bene, le vigne procedono, andiamo avanti. Adesso online c'è il nostro nuovo e-shop: il nostro vino arriva con un paio di click…
Meet the Specialties of Last Vintage! Merlot Bianco, our well-known "Blanc De Noir" from fully ripened Merlot grapes, has now a companion with the same level of exclusivity and unconventionality. FOFFANI is happy to first introduce the brand new PINOT GRIGIO "RAMATO". Merlot Bianco 2018 confirms its delicate floral perfumes and a very modern character…