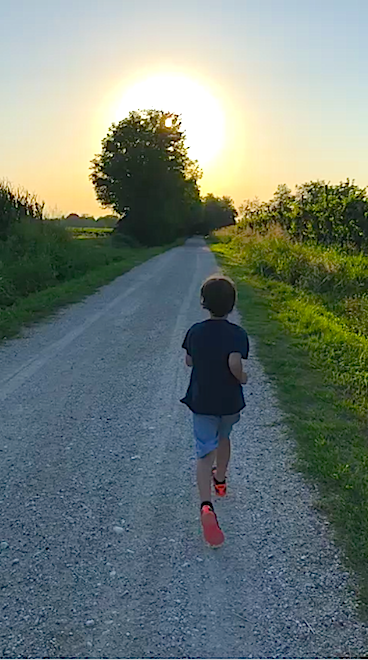 Merlot
That bunch of grapes
that I brought again
to my mother
on her hospital bed
to let her feel
again
from afar
the scent
of her own land
written by Giovanni Foffani
remembering his mother Maria Teresa Calligaris
Four generations linked to the genius loci of the ancient house of Clauiano.
Giovanni Foffani, now managing the winery together with his wife Elisabetta Missoni, after a professional career in engineering and finance, has been working over 20 years full-time on his property, once Calligaris.
Together with his valuable collaborator Massimiliano Vecchiato, Giovanni takes all technical and operational decisions in the vineyards and in the cellar and deals directly with foreign markets.
His wife Elisabetta, with Nicoletta Gottardo, mainly follows the reception and organization of events.
Guglielmo, biomedical engineer and musician, contributes with his creativity to cellar decisions, while Lorenzo, business and communication strategist, helps for Marketing decisions.
Diego, the elder grandson, begins to drive our tractor, while Romeo, the younger one in the picture above, is already running toward his future.
The estate dates back to the MDC century, with wine production documented since 1789.
Giovanni Foffani, sole owner, has concentrated his activity on the cultivation of his 10 hectares vineyards located beyond the house garden and the production of high quality wines.
Well valued by major wine guides, our wines are sold in Italy, Europe and overseas.
Over the years, Giovanni has provided the company with the most modern equipment for vineyard and cellar management as well as bottling and labeling. With a total production capacity of about 100,000 bottles, the equipment is used in small-scale processing to follow the natural development of the different varieties and the different lots.
All the activities are carried on in house, with full traceability of all production processes.
All activities are carried out in the context of our Historical House Calligaris-Foffani in Clauiano, one of the Most Beautiful Medieval Villages of Italy.