Our Boston grand piano (Steinway mechanics) was a gift by grandfather Attilio Missoni to Guglielmo over 20 years ago. It is now played in various concerts that we organize and is available to our B&B guests. Its music spreading around brings up memories of another piano played by grandmother Maria and by grand grandmother Ida long time ago.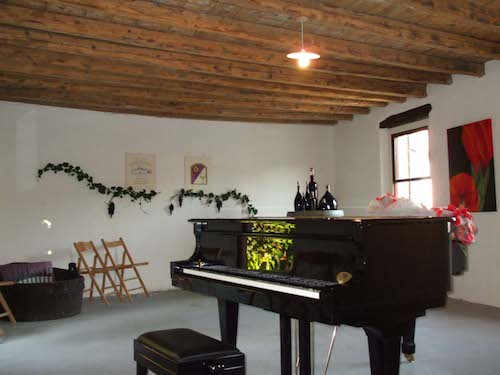 Over the past 30 years, wines and labels have changed. Our piano witnesses this evolution by hosting the official pictures of the bottles as they were originally and how they are today: from our traditional labels to our flower labels.
Also I COLORI DEL VINO exhibition developed around the piano, with its music accompanying numerous cultural events. Among various concerts, notable the unique interpretation of each wine played by Guglielmo to accompany a technical tasting.