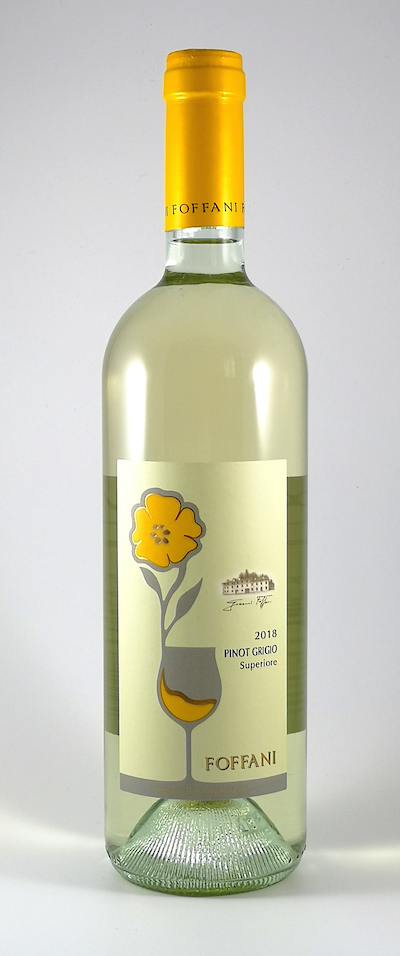 Pinot Grigio may be perceived like an out-seasoned harvest in the middle of summer. Harvest takes place by machine at sunrise, almost at night: technology helps to drastically reduce harvest duration in order to avoid oxidation as much as possible, making the grapes reach the cellar still at night temperature (20°) instead of mid day (35 °in the shade) as it would happen with hand harvesting.
Wine perfumes are greatly effected by such early timing , preserving this way the elegance and quality built during the cool nights in Friuli. Clay soil over gravel stones generates an harmonic balance of acidity and body, that makes Pinot Grigio a high quality product, further improving in the bottle for two to three years.
Pinot Grigio
First sudden
and fragile grape
still in the last dust
of August.
Awaited adventure
of another
harvest
and anticipated sign
of the end of a season.
There will still be
a lot of mild sun
in September,
for other grapes
and other lives
walking their way.
Gambero Rosso released the most recent selection of wines for 2022 just days ago: this well known Wine Guide stands for a high quality selection since the very beginning back in 1988. And look what happened to Foffani Whites this year… "Foffani is a historical Winery based in one of the most beautiful medieval villages…
From Italy to your door, estate bottled wines (since 1789!) from a family managed farm in Friuli. Buy directly from the Foffani vineyards in Friuli straight to your door in the US. We (https://foffani.it) have been making wines from our own vineyards since many generations and always had a close relationship with our customers. We…
Pinot Grigio from Foffani, produced in Friuli Pinot Grigio Superiore ia a wine full of nuances that make it suited to every occasion and all light dishes. You can enjoy it as an aperitif. Drink it through with most of first courses and continue with light meets or fish, salads and cheeses. Our Pinot Grigio…