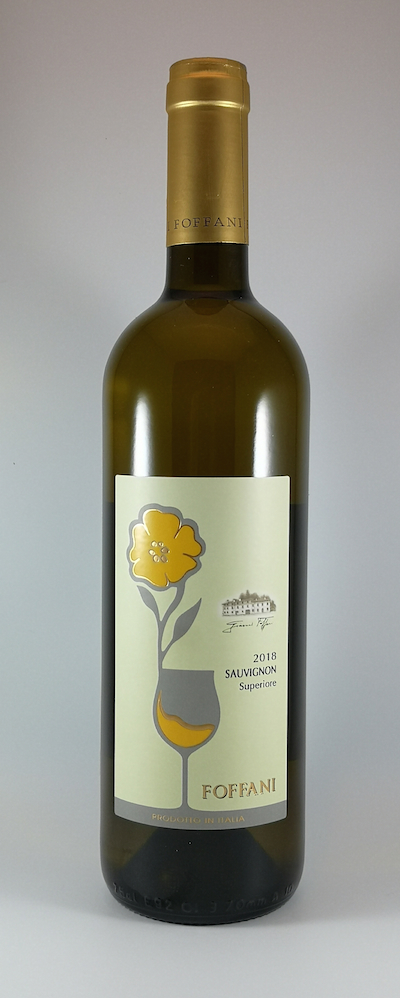 Sauvignon is the most sensitive wine, a real challenge for the winemaker. Starting from the care of bunches, often delicate and prone to diseases, to the quality of final glass, with its complex and changing aromas. The secret is that grapes, must and wine must never oxidize thorough all wine making process: in transportation of grapes to the cellar, in maceration, in the press, and not even after fermentation.
Due to the action of yeasts, at a critical point of fermentation the must turns to an almost white color and then the characteristic aromas appear. This is the long-awaited sign that everything went well and all the work done during the year brought its good fruits.
Perfectly balanced by nature, our Sauvignon is a wine with a strong personality, yet always round and fine, never excessive or invasive with its perfumes.
Excellent one year after harvesting, the wine gets further refinement for another couple of years, taking a golden-yellow color and enriching its bouquet with further layers of complexity.
Go to SHOP– SAUVIGNON for other information and purchases.
Sauvignon
Sweet snow flower,
you finally revealed
your suffered
and refined perfumes
of late autumn
peaches,
when your must
turned white
in my cellar.
 
To tell the truth, our Sauvignon2020-guy was very promising even back in the tank: a very fine must, with remarkable features from the very beginning, becoming more interesting every day. So, we were somehow expecting for him a bright future. The official announcement arrived a couple of weeks ago: the Red Award of Merano Wine…
From Italy to your door, estate bottled wines (since 1789!) from a family managed farm in Friuli. Buy directly from the Foffani vineyards in Friuli straight to your door in the US. We (https://foffani.it) have been making wines from our own vineyards since many generations and always had a close relationship with our customers. We…
Sauvignon heard a voice: "Thou shalt be ELEGANT" Whose voice was this? We'll reveal this later. You know, real ELEGANCE is like the little black dress, and never goes out of style. Our Sauvignon 2015 applies this commandment perfectly: he knows when much becomes too much, and has a natural sense for elegance. Balance is Elegant:…