Everything in our Merlot Bianco is unique and different. In a cold, early morning of late September its ripe grapes are quickly harvested and immediately pressed, to minimize the release of color from the skins. The fresh juice is then immediately cooled down to 4°C  to be safely macro-oxygenated, for protection against future oxidations. At the end of fermentation gross lees are extracted to leave the wine enriching over the fine lees until spring.
An elegant aperitif with a strong international vocation, Merlot Bianco, like all Foffani wines, is always well balanced thanks to its terroir.
Improperly defined as a "white wine", it is actually a "colorless" wine. As it does not come from yellow skin grapes, it cannot have a straw yellow color . Rather, in certain vintages a very pale nuance of pink may reveal its red origin.
Its excellent acidity and remarkable persistence are well known by many fans around the world. It is a perfect wine for modern and innovative cuisine: it lends itself to unusual and risky combinations, especially in the kitchen of a chef looking for new ideas. Perfectly matched with raw fish and also vegetable based first courses.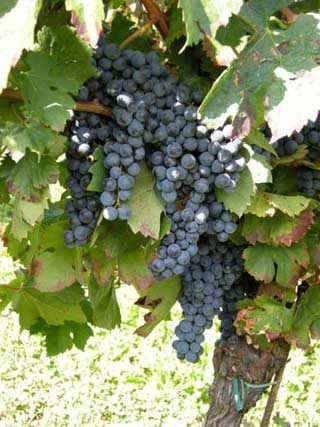 Go to SHOP – MERLOT BIANCO to learn more about the technical characteristics and make a purchase for direct delivery to your home